Mr. Laudato is available to speak at select conferences and events.
I thoroughly enjoyed your presentation. It was very practical and actionable.
Tim Tang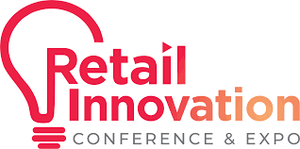 August 24, 2021
RetailX Conference - Chicago, IL
How The Vitamin Shoppe Thrived through COVID By Doubling Down on Digital
More info
Andrew Laudato, COO of Vitamin Shoppe, and Lizzy Ellingson, Chief Digital Experience Officer of David's Bridal, discussed digital transformation in the context of contactless commerce and augmented reality in their sessions, which I found to be two of the conference's most impressive.
KIRSTEN NEWBOLD-KNIPP

September 14, 2021
Retail Roundtables - New York City
Panel discussion in New York City featuring Andrew Laudato, chief operating officer, The Vitamin Shoppe; Joe Milano, senior vice president, global digital, Kate Spade New York; and Erika Strum Silberstein, president of commerce, Wine Enthusiast.
More info
June 21, 2021
CNBC TV Appearance
CNCB's Jon Fortt speaks to two members of the Technology Executive Council on how apps have driven change in their businesses.
More info